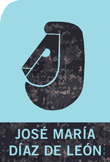 Deutsch

Englisch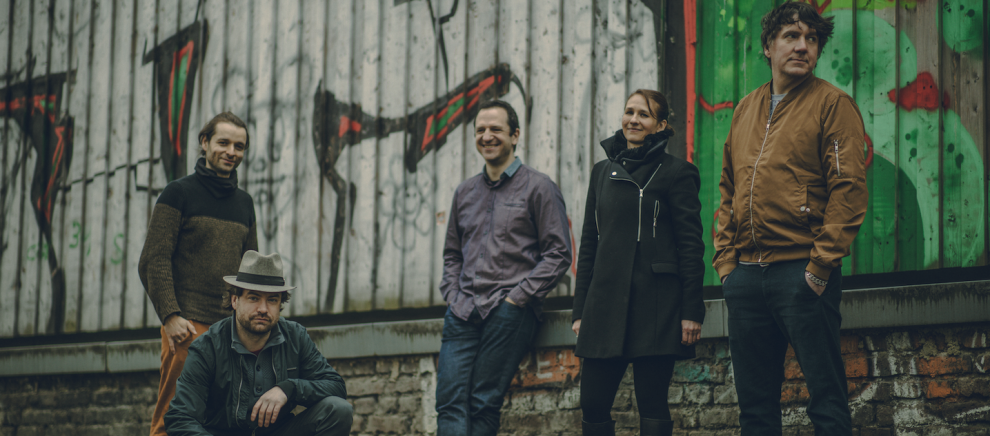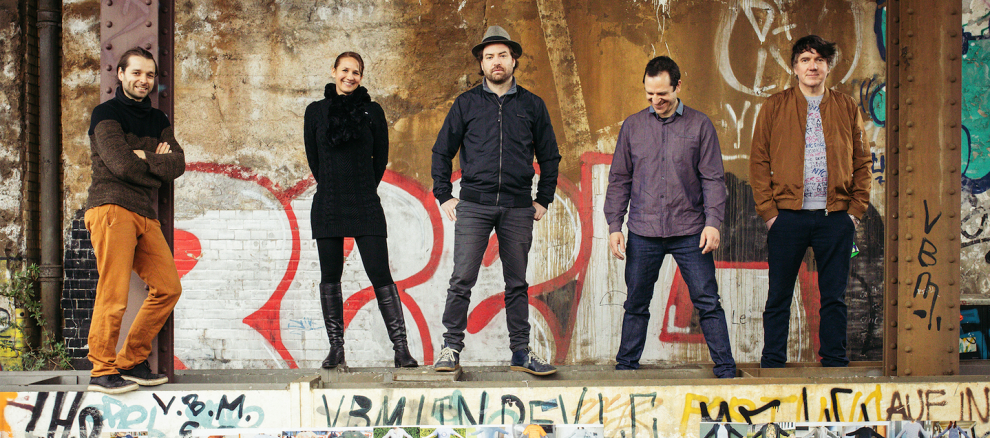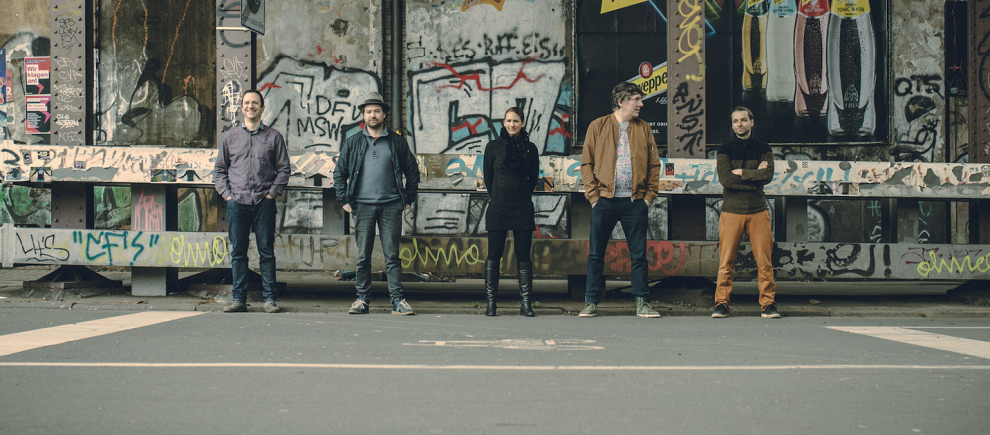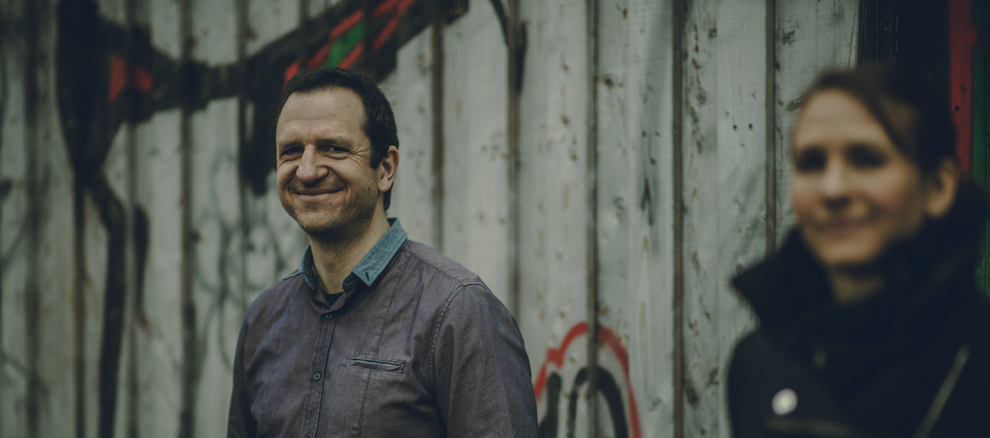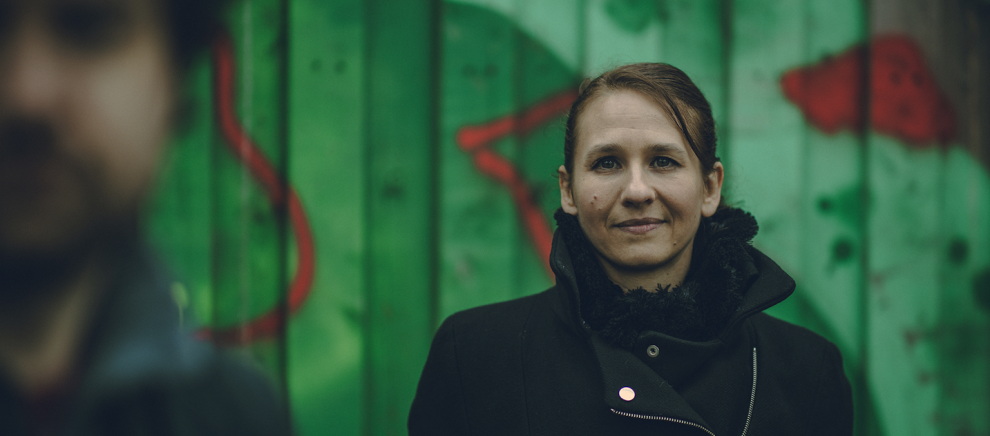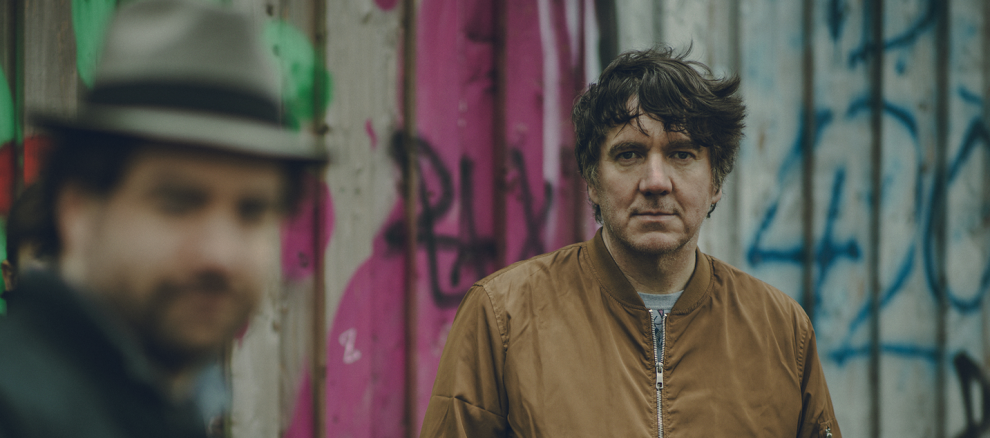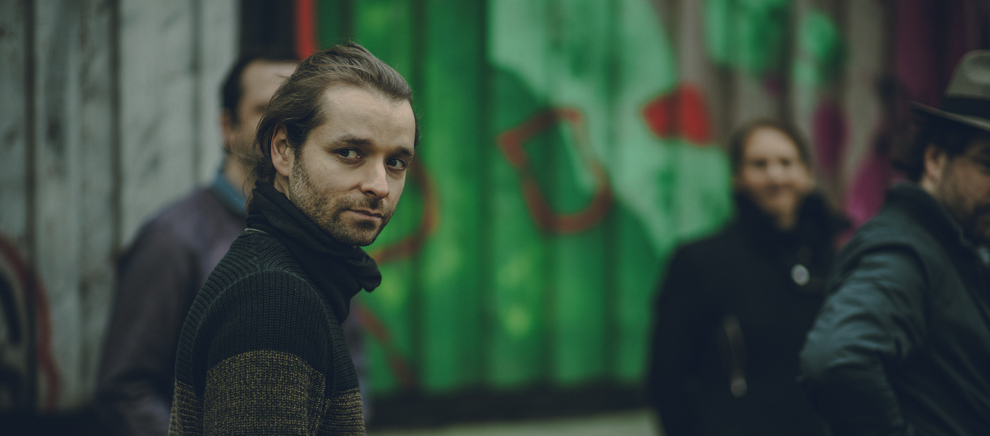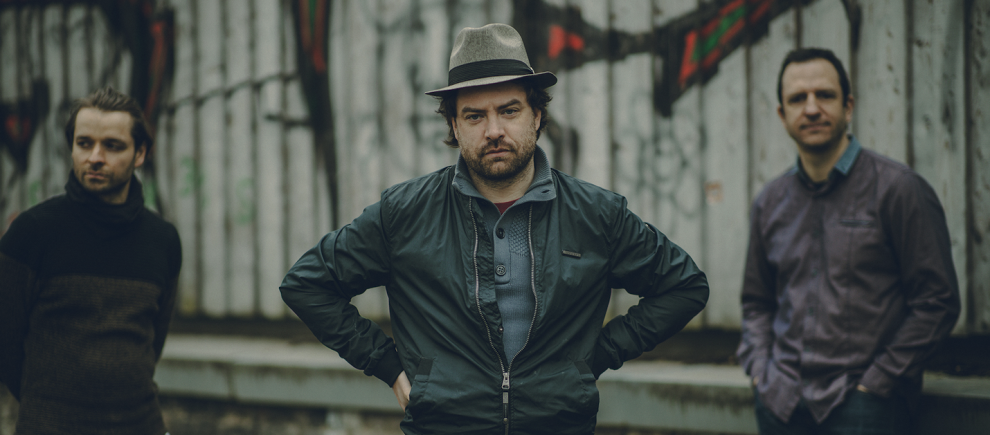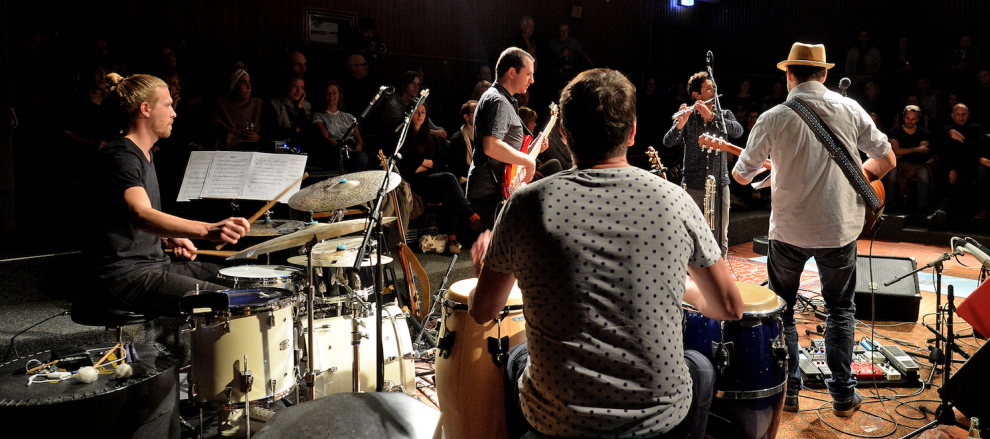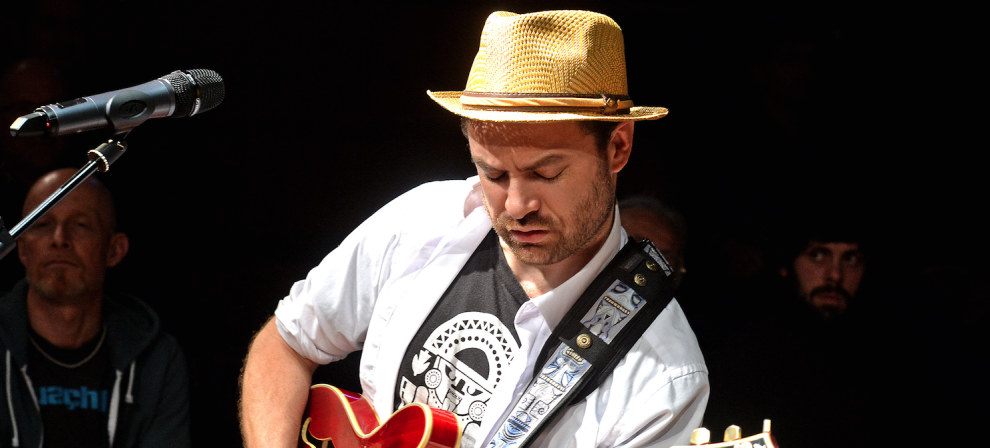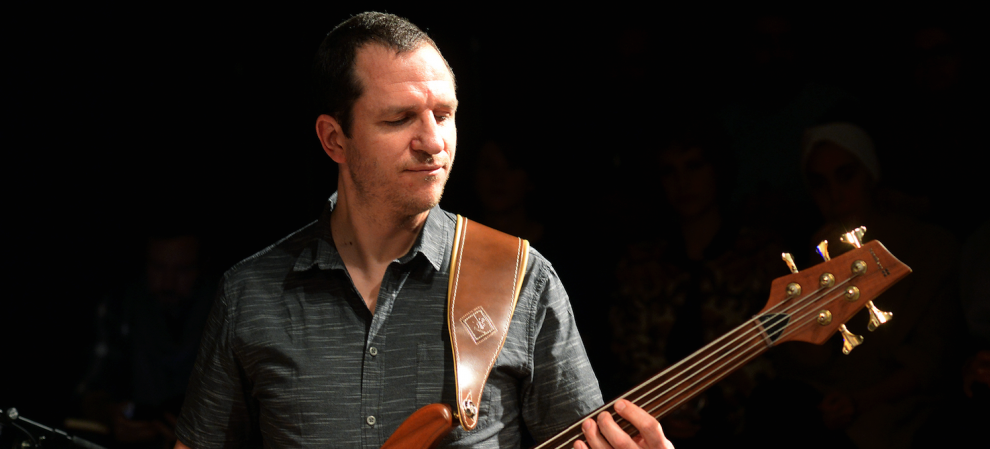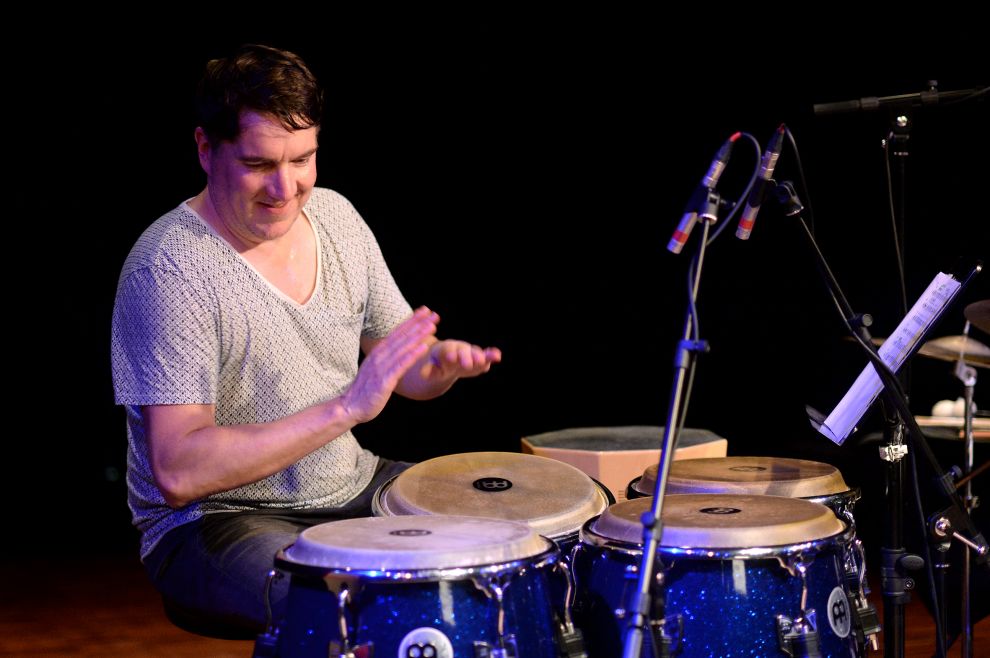 Pangea Ultima

world-latin-jazz

www.pangeaultima.de

The band's name refers to the supercontinent that will possibly emerge in 250 million years: In this, all of today's continents will merge into one and all territorial borders will be overcome. The band's sound anticipates this distant future and combines musical influences from all over the world - collected during extensive musical research trips by band leader José Díaz de León. The debut album "Espacios Abiertos" was praised as a "delightful redefinition of cross-cultural music" (Jazzthing). The recently released second album "Camino a Mictlán" is dedicated to the Mexican "Día de Los Muertos", a homage to life.

José Díaz de León - Guitar, Vocals, Composition
Christine Corvisier - Saxes & Flute
Roman Fuchs - Bass
Christian Fehre - Percussion
Antoine Duijkers - Drums

We also play in XL format with guests on piano (Norman Peplow), percussion (Roland Peil), sitar (Hindol Deb), gipsy guitar (Joscho Stephan), didgeridoo (Waskhar Schneider), flute (Daniel Manrique-Smith), vocals (Natascha Young).
"Pangea Ultima is Mexican-German latin-jazz to unite the world..."
Indie Rocks Magazine

"From Mexico to Europe to India to Australia, the ensemble leaves hardly anything out and weaves the influences into an exciting and relaxed trip around the world."
Gitarre & Bass Magazine

"Pangea Ultima means the encounter with the known to be known. Encounters of crossroads, times and cultures, from European jazz to the happy result of travels through the lands where the sun hits, that warm sun that lulls the coasts of Africa and of the Cuban Yambú".
Marvin Magazine

"They pay tribute to musical diversity".
Reforma Newspaper

"The songs have an inclination to joy and life, a contrast that is important in Mexican culture and that with Pangea Ultima generate the sonorous image of diverse cultures celebrating life".
Reporte Indigo Newspaper

"Camino a Mictlán, a musical exploration of the Mexican tradition in the face of death and the celebration of life… Pangea Ultima is a band with influences of jazz, blues, African songs and European harmonies, which unite cultures through a universal musical journey, an attribute that gives meaning to the name of the group defined as an intercultural bet".
Querétaro Newspaper

"Chema put together a kind of United Nations Assembly of music, the multicultural integration that had taken shape three years earlier burst with force in the album Camino a Mictlán".
El Financiero

"The cultural variety and therefore the variety of languages of the material produces in the listener very diverse sonic and sensorial experiences. As in any suite, each theme is a complete individual story and the whole is a great narration that, in the case of Camino a Mictlán is an epic".
Formato 7

"Camino a Mictlán will be an album that broke stigmas and styles. Its basis is to create a concept that music is universal."
Polifonia Red

"Pangea Ultima mixes various styles, elements and cultures in one place. Camino a Mictlán manages to include all these elements to perfection, thus making it a pleasant journey through the world in true jazz style".
Endorfina Cultural


Downloads

Stage Rider

Pressfoto 1

Pressfoto 2

Presstext

Upcoming concerts

Tue,

10/08

Stuttgart, Latin Jazz Fesitival

Thu,

19/08

Aachen, Burg Frankenberg

Sun,

22/08

Köln, Urania Theater

go to event calendar

Loading the player...